It is one of those things you know, one of those quirky bizarre twist of fate that occurs and leaves everyone dazzled. The simple fact that I was born and incredibly talented writer and my sister was not.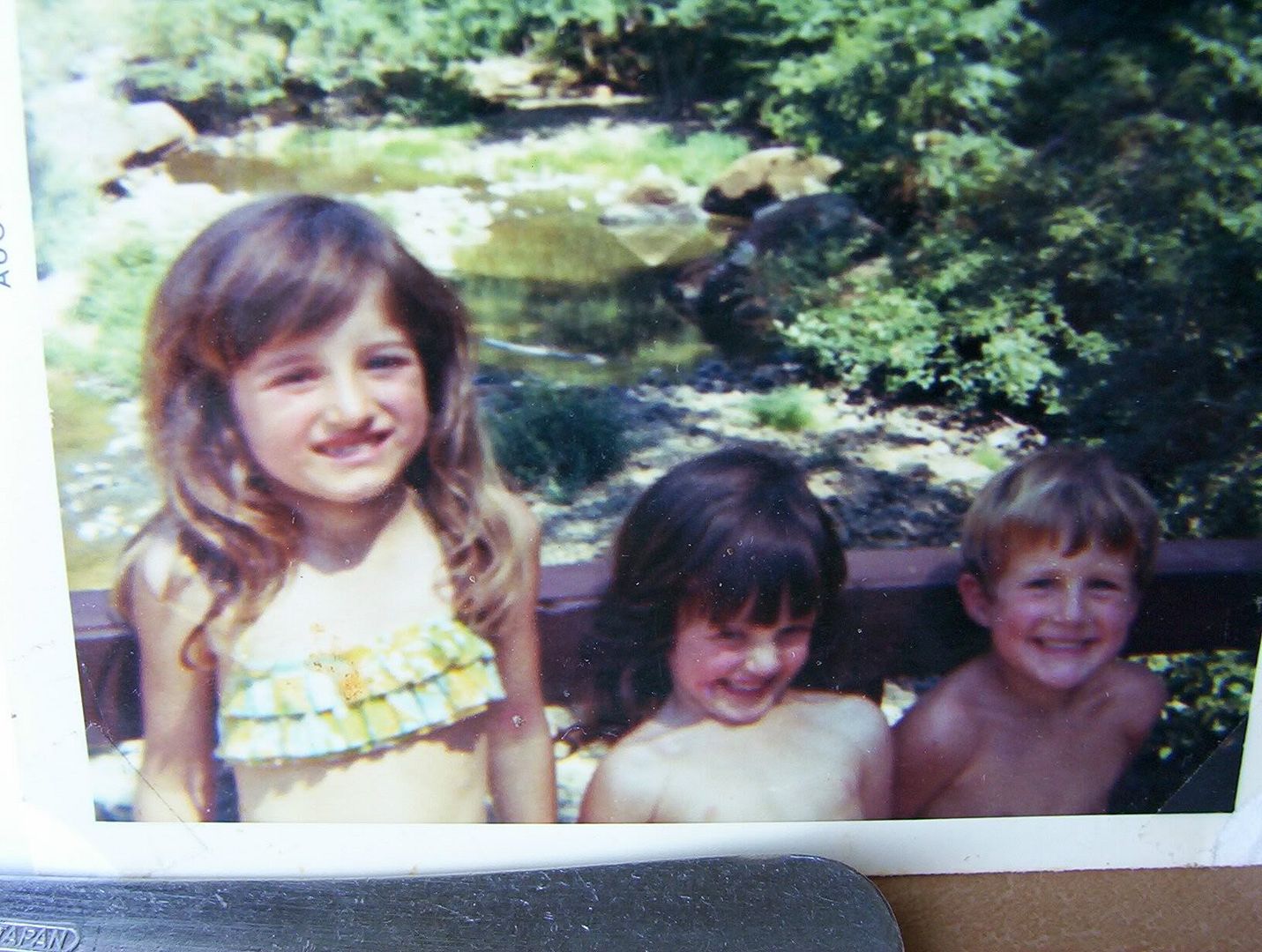 She is three years older than me. I have spent a lifetime trying to be as cool as her. I have failed at every attempt. She is like the Fonze, perfection of coolness.
She wins at what ever we do...except being tall, I win there. Its a shallow victory though as she has the coolest clothes she can't pass down to me.
OMG are you putting your boobs on the internet again?
Um, no I would never do that.
This post is about my sister. I am just talking about her. Any nipples that happen to be in her pictures are purely coincidental.
Are you through?
Yes. I promise. I won't post another picture of my sister with my nipples.
P!!
What? my sister isn't in that picture, that other chickenpoxed arm rocking the calamine lotion war paint belongs to my brother.
You are a lunatic.
A nudie one at that.
You do realize that those in real life, who know me, are now sweating a bit. Wondering what photos of them I might scan in and post on my blog.
Oh yeeaah..... what power! .....don't piss off P if you have ever been her subject for photography!
Though, some of you should just cut to the chase and contact your lawyers now. heh.
Lets just put it this way....if you know me in real life and have hung around with me for any length of time....you can never be president of the USA, because I have photos of you like this:
Which I will sell to the highest bidder.
....wait this blog is about my sister.
That is her in the middle.